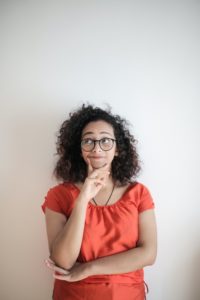 Did you know every smile is unique? Teeth are naturally different shapes, sizes, and shades. Although you might believe everyone's smile starts out white, this isn't true. Besides your diet and lifestyle, genetics also contribute to the color of your teeth. Whether from poor oral hygiene, smoking, or genes, 80% of Americans aged 18 to 49 want whiter teeth because a bright smile is perceived as being young, intelligent, and confident. If you want a vibrant smile, teeth whitening isn't your only option. Your cosmetic dentist in Fargo can also treat stains with veneers, depending on your goals.
Improve Surface Stains
Most stains are intrinsic, which means they originate from the surface of the tooth. They can be caused by age, poor dental hygiene, smoking, or drinking coffee. Although OTC whitening products won't have any effect on them, your cosmetic dentist can get your teeth up to 8 shades whiter. A highly concentrated whitening agent is applied to your teeth, which will penetrate your enamel to resolve stains. If a brighter smile is the only improvement you'd like to make, here are a few things to consider when determining if teeth whitening in Fargo is right for you.
Advantages
Patients who only want to change the color of their teeth can benefit from teeth whitening. Overall, it offers:
Quick, drastic results
Noninvasive process
Doesn't alter teeth
Results for several months to multiple years
Disadvantages
Although teeth whitening is effective in reversing discoloration, it isn't right for everyone because it:
Doesn't improve extrinsic stains
Only enhances the color of the teeth
Requires touchup kits to maintain results
Revamp Your Entire Smile
A veneer is a thin shell bonded over the front surface of a tooth to enhance its color, size, and shape. Veneers in Fargo are versatile because they can resolve several flaws using just one procedure. Although they are often used to fix chips and cracks, they can also cover stains, including those that won't respond to traditional whitening treatments. Veneers can hide discoloration that originates from within the tooth.
Advantages
According to the American Academy of Cosmetic Dentistry, over 599,000 veneers are applied annually because of their various advantages, including:
Improves entire smile
Natural-looking results
Porcelain is stain-resistant
Minimally invasive procedure
Resolves the most stubborn stains
Results can last a decade or longer
Disadvantages
Although veneers will give your smile a makeover, they are a big commitment because of a few disadvantages, such as:
Requires multiple appointments
Requires the removal of enamel
More costly than teeth whitening
You don't need to hide behind a discolored smile. Your cosmetic dentist will create a personalized strategy to give you the beautiful white smile you deserve.
About Dr. Stacy Goodwill
Dr. Goodwill has over 20 years of experience nurturing healthy, attractive smiles. Besides earning her dental degree, she has completed additional training at Spear Education. Dr. Goodwill has the qualifications and experience you can trust to achieve a picture-perfect smile. Contact our office today to schedule your consultation for cosmetic dentistry.